Oh , Miss Klein , how I miss those sun kissed days of bliss we spent at the waters edge. After I liberated you from my tool box , you were by my side more often than not. I always admired your simple beauty and effectiveness. I cared for you when you were stiff from being overworked and oiled you regularly with great care. Then you left me. I don't know what that bluefish can offer you that I can't , but I wish you two the best. It was very upsetting to watch you leap into the water at the end of the pier after him when you realized I was throwing him back , but it has renewed my belief in love at first sight.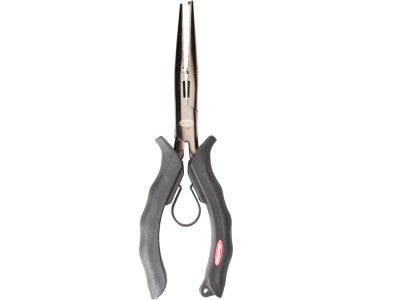 Madame Berkley , you are a cheating whore. I am appalled that you would run off with another man so soon after we first met. He will never be the caliber of fisherman that I am. I have more character and dignity in my little finger than someone who would run off with another man's pliers ever will. He should have turned you in at the pier house , but in hindsight maybe you two were made for each other. I never could bring myself to trust you after you cut my main line instead of the tag end anyway.
Mustad , my newest love , I have big plans for us. I can show you so many wonderful places and introduce you to many interesting fish. I really hope you don't fall victim to the call of the sea or run off with someone else , as I am growing quite fond of you. Maybe this means I'm pli-sexual?
Have a great weekend!